Biography
Cathy studied and apprenticed with Gabrielle Roth, the founder of the 5Rhythms® movement meditation map and has been working with the practice for 16 years. She is a founding member of Open Floor International. She works extensively in Europe and the UK. Her background is in theater, writing, and shamanic practice. For more details about her work and her background, see www.humans-being.co.uk
"Cathy's strength as a teacher is her ability to be completely present wherever she is and respond authentically to whatever and whoever is in the room with her. She creates a refreshingly non-judgmental, unsentimental, open space where people can discover themselves, others and the juiciness of the world around them."
(Suzy Willson, Artistic Director of Clod Ensemble, www.clodensemble.com)"
Cathy has so many years of experience and wisdom both on and off the dance floor. Her passion for life is inspiring, dance with her, bring your willingness to wake up, be switched on and enjoy the ride. You are in extremely capable hands and held in a compassionate heart."
(Sue Rickards, 5 Rhythms® teacher, www.acalltodance.com)
"I have danced and participated in and benefited from Cathy's classes and workshops in Oxford, London and Ireland. She works with clarity, openness, insight and precision. She tempers honesty with humour, challenge with grace and holds a space and a group with deep integrity which allows the human body to move and the soul to flourish in trust, safety and honesty. In deep appreciation."
(Annie Davy, facilitator and writer for human, organisational and community development, www.thenatureeffect.co.uk)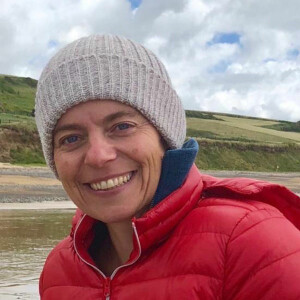 Courses
There are currently no scheduled courses for this teacher.