5-day residential workshop in Orval (southern Belgium)
If you've been involved in a movement practice for a while, then this may be for you: a format designed to radically open up your ability to work creatively and effectively with your specific personal material, going beyond self-development into teamwork that serves the times we're living in.
We will gather a group of dancers who have both the will and the experience to focus their movement work in a more specific way than is usually possible in a workshop setting. Being residential, we can work long hours whilst still having time to rest and integrate: although there will be times for moving together, the Deep Focus process happens with each of you moving individually, with the support of Adam and the group, taking your practice to a whole new level.
This is the most advanced work I offer : if you already have some experience with a movement practice, including the ability to embody and express your feelings through movement, if you're now seeking to create a more personal and particular relationship between your own unique path and practice then you are welcome to jump in.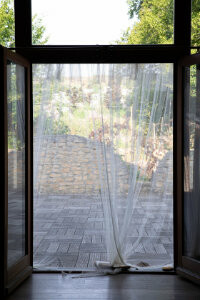 It was a marvelous deep dive into one's essence! I am still struck by the effects and power of Adam's workshop. It was so profound and powerful to be seen and accepted for who you are. I am definitely repeating it next year!" - Y.

"The deepest experience of my life'" - R.
La ferme du Bois-le-Comte is an eco-friendly venue for groups in the South of Belgium (close to the French border and at a 20-minute walk from the famous abbey of Orval). Superb position in the midst of nature. All meals are plant-based.
Questions?
Planned course