Biography
Movement is a familiar language for me. Through dance, I make contact with the life energy and essence of human existence.
My body is a reliable partner and a gateway to liveliness, wisdom and love.
Fascinated by the mysterious landscape of the body, I am on a lifelong journey of discovery.
Over the years I have received challenging, confronting and satisfying answers. And of course, new questions keep coming up.
Trust in my own wisdom, my body and my life has deepened.
To deepen my experiences and to expand my knowledge of body awareness, I followed training courses in:
.. Transpersonal Psychotherapy 1992
.. Basic training 5Rhythms Waves 1997
.. Advanced training in 5Rhythms Heartbeat 2004
.. Open Floor Movement 2015
.. Open Floor Therapy in Motion
.. Somatic Experience
.. Sensorimotor Psychotherapy
.. At the moment I am exploring meditation, Tension Releasing Exercises (TRE) and the Polyvagal Theory.
All these explorations influence and colour my teaching. My invitation in dance is :
* To seek your personal power
* To strengthen the bond with your body
* To explore the relationship with spiritual and psychological processes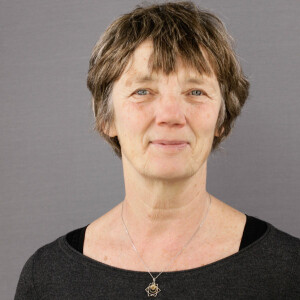 Sietske Venema
DRIEBERGEN, NL