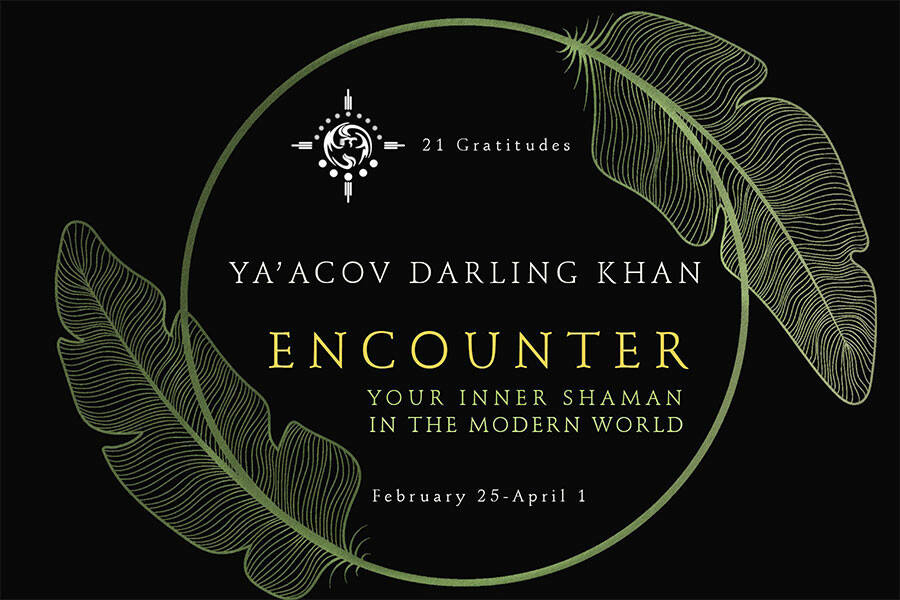 In this six week intensive online journey, Ya'Acov and his international team of assistants will guide you to encounter your Inner Shaman in a safe, embodied way so that they become a genuine ally in your daily life.
You'll be challenged to celebrate your strengths and be honest about your weaknesses. You'll be invited to study, practice and reflect, alone, with your practice buddy and in your weekly support circle.
WORKSHOP STRUCTURE:
The workshop will be held via Zoom and Vimify on Thursday & Friday from Feb 25th to April 2nd.
What's Included?
LIVE SESSION:
An embodied, immersive and direct experience of the week's theme which also includes a Q&A.
AUDIO TEACHING:
An evocative 21 minute audio teaching which will focus on the theme of the week.
LISTENING CIRCLE:
A supportive small group session that offers a space to hear and be heard, held by a team assistant.
DAILY PRACTICE:
Practice assignments will be revealed each day to incorporate in your power hour practice.