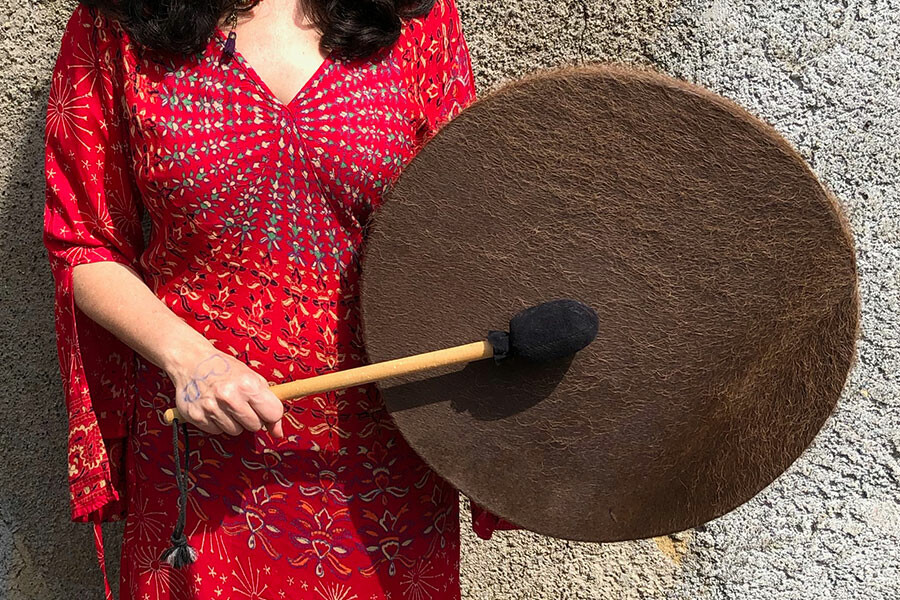 In this time of increasing disconnection, alienation and uprootedness shamanism is calling many to discover again this beautiful and courageous path of the heart. Shamanism is as old as humanity itself and has been practised on all continents in a variety of similar and different forms. The form that is offered by Frank and Kathy honors tradition, respects Source within everyone and everything and empowers and recognizes the resources or the "medicine" that every participant brings to the circle.

Every workshop has a number of shamanic journeys , sessions focusing on healing and invitations to work with voice. Only some of the work is outside. Before breakfast there is meditation time to prepare for the day. All exercises are easy enough for beginners and always offer many layers of depth.

Frank has studied intensively with a variety of shamans worldwide, has given demonstrations on international conferences and has been training many people in the US and Europe in this path. He loves Bois-le-Comte as an ideal place for transmitting shamanic knowledge. Kathy, his life partner, uses her intuitive and therapeutic skills to help make the environment as nurturing and safe as possible.

La ferme du Bois-le-Comte is an eco-friendly venue for groups in the South of Belgium (close to the French border and at a 20-minute walk from the famous abbey of Orval). Superb position in the midst of nature. All meals are plant-based.
Questions?